Here's a preview for ya'll. It's my newest kit...Play Ball! As soon as it's added to my new store, I'll reveal where the store is! The full size will be on sale for $2.00 and the tagger size for $1.00 until 4.5.09. This kit is huge, has 14 papers and 67 elements (not all are shown in preview!) It even has pink elements for all those girl t-ball and softball players.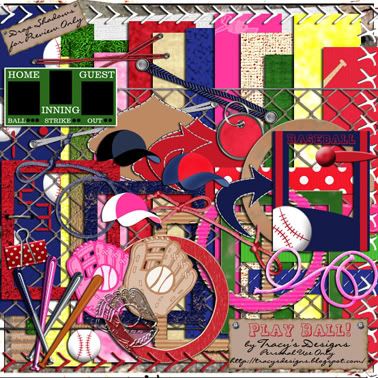 Kit Includes:
14 papers
6 frames
3 baseball gloves with ball
4 baseball bats
1 baseball
3 baseball caps
1 baseball card
3 binder clips
4 fasteners
1 staple
5 ribbons
2 stitched arrows
4 strings
3 metal rimmed tags
1 chain link fence
2 stitched journal shapes
3 stitching strands
3 strings wrapped around silver brads
1 scoreboard
1 red dot for the scoreboard
Numbers 0-9 for the scoreboard
***Bonus not shown: 1 chain, 1 stitched green arrow, 1 yellow tag, 1 dirt splatter***
Here's a couple of LO's
Amanda
made using the kit.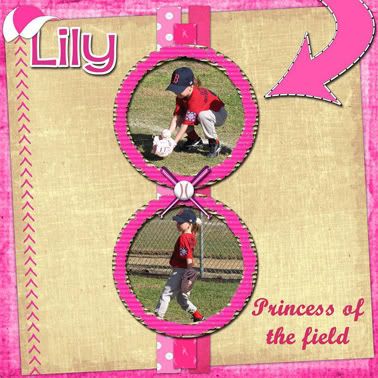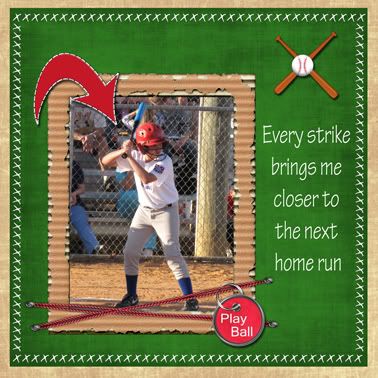 And here's a QP
Amanda
made for you all!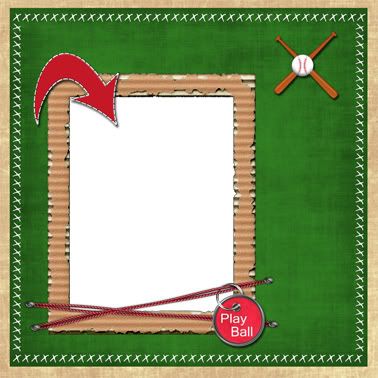 Click here to download QP FREE
**Remember to leave Amanda some love if you download!**