A unique kit to help you scrap this moment and any other! Start off with textured papers in shades of blue, brown, yellow, green, orange and burgandy, then add embellishments of every sort: paint splatters, fiber, brackets, arrows, buttons, flourishes, frames, a timepiece, an alpha (and so much more). You won't know what to scrap first. Masculine enough for manly layouts, but beautiful and versatile, this kit will help you live your life "Right Here, Right Now"!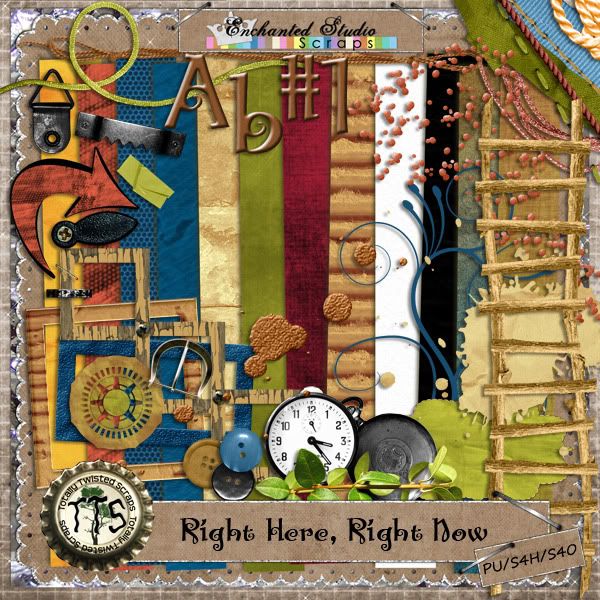 Here are the detailed previews:

And here is a Free Quick Page that I made ya'll. Just click on the image to download.